IJmuiden – a ferry stop to Haarlem or Amsterdam
If you're visiting the Netherlands from the North of England, you may see some attractive deals between Newcastle and IJmuiden, the Netherlands on the ferry. You then might find yourself wondering: why visit IJmuiden? Well, we just wouldn't. The minute the ferry docked we'd be on the bus on our way to visit Haarlem. Honestly. Here's why.
IJmuiden – a small Dutch town
Although IJmuiden is one of the biggest fishing harbours in Western Europe  – and is the gateway for ships – including some seriously humungous cruise ships on their way to Amsterdam, the town itself is tiny, and not really geared for tourists. The good news though is that it is just a 25 minute bus ride to Haarlem – which is a lovely city to visit. Perfect for a city-break, romantic weekend away or to while away a very pleasant few hours.
How to get from IJmuiden to Haarlem?
Hop on the bus. Bus 75 runs directly from the town of Ijmuiden to Haarlem Centraal Station. It's quick, easy and cheap. From Felison Cruise Terminal, you'll need to take Bus 82 from the de Duindoorn Camping site (a 5-minute walk from the ferry), and then change onto Bus 75 at Dennekoplaan, Ijmuiden. Of course you can also order a taxi at the terminal. Another smart plan would be to take a taxi or Bus 74 from the 'Oranjestraat' bus-stop to Beverwijk station, and then the direct train to Haarlem which takes 17 minutes.
TIP: Plan your trip on www.9292ov.nl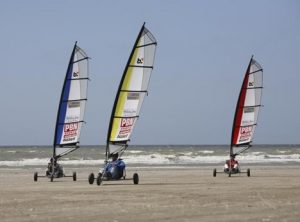 What to do in IJmuiden?
OK, you might have a short layover, work for TATA steel or not be very adventurous, so what can you do in Ijmuiden itself?
Find out what other travellers did while in IJmuiden here.