What's in a name – Haarlem vs Harlem?
So where was it you wanted to visit – Haarlem or Harlem? Not to be confused with Harlem in New York, our Haarlem, in North Holland, the Netherlands is located on the banks of the Spaarne river and is actually the provincial capital of North Holland. Is Haarlem related to Harlem? And what's the difference of Harlem vs Haarlem? Good question! Dutch Haarlem dates back to gothic times and this is reflected in the architecture and cobbled streets, which make for splendid strolls.
Going Dutch?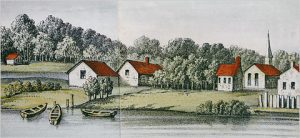 In fact American Harlem (or American Haarlem) was originally a Dutch outpost, founded in 1658> It was named Nieuw Haaarlem  after Dutch Haarlem in the Netherlands. The village of Nieuw Haarlem was a rural farming community, incorporated by Pieter Stuyvestant into the New Netherlands colony. The name was probably chosen because of the heroic defence the citizens of Haarlem had put up against Spanish invaders in the Eighty Years War. This was quite apt given the buffeting the inhabitants of the new colony were facing from both the indigenous people and the British.  After the British took control of the colony, they tried to rename New York Haarlem, "Lancaster". But the name never stuck, so they settled on anglicising it to Harlem.
Worlds apart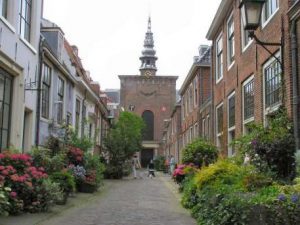 Although the Dutch did get another chance at it – they managed to regain control of Nieuw Haarlem for a year in 1673 – this is where the history of the two cities began to divulge remarkably. Harlem went on to have a rather vibrant and iconic history. And Haarlem pretty much plodded along peacefully – with the exception of a tumultuous time during World War 2.
Haarlem Heritage
Although at first sight, Dutch Haarlem is not synonymous with exciting social and cultural revolutions, music halls and artistic renaissance, the city does still have a very rich history. Art and music-lovers will delight in the city's museums and (free) festivals – and as the city is so well-preserved it's a delight to discover Dutch heritage in Haarlem. Come discover Dutch Haarlem!