Haarlem offers a varied cultural life with many popular annual events throughout the year. Here the highlights of annual Haarlem events….
Bulbflower Parade (Bloemenkorso)
Last weekend in April
Haarlem is the flower capital of the Netherlands, and the annual flower parade – known locally as the Bloemencorso – is truly spectacular. A long procession of colourful floats decorated with tulips, daffodils and hyacinths travels from Noordwijk (near Leiden) to Haarlem's main city square.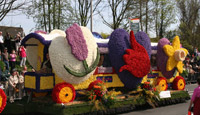 Kings Day
27 April
Be sure to get dressed in orange if you're in Holland on the 27th April. This is Kings Day – where everyone comes out to celebrate the King's Birthday. All around the Netherlands you'll find little flea-markets (tradition dictates that you can set up a stall without a licence on this day – and you'll find everything from books to baby-baths for sale).
Bevrijdingspop – Liberation Pop
5 May
Every 5 May, Haarlem celebrates their liberation from German occupation during the second world war, with a free pop concert in the Haarlemmerhout, called Bevrijdingspop. The programming includes a mixture of well-known international and Dutch musicians, street theatre and children's entertainment.
Caprera Open Air Theatre
May – October

Caprera is an open air venue in Bloemendaal – an affluent suburb to Haarlem's north. With stunning live performances by famous international and local musicians held in a magical forest setting, visitors to Caprera Open Air Theatre are always wowed by the atmosphere. The ampitheatre is tiny, meaning that you get an excellent view of the stage in this intimate and unique setting. Caprera is an easy 15-minute cycle from Haarlem's Central Station or you can take a train from Haarlem to Bloemendaal (one stop). Book soon as performances are often sold out!
Haarlem Culinair
First weekend in August, Grote Markt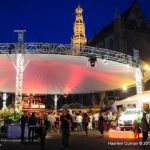 Haarlem Culinair is a delight for gourmets and gourmands! At this festival, you can sample delicious food and wines from top restaurants and regional producers.
Haarlem Jazz & More
Mid August
Haarlem Jazz and more is Europe's biggest free jazz festival, and in all likelihood it's most atmospheric. The main stage is at the Grote Markt (main square), with several smaller stages around the St. Bavo Cathedral. Don't miss this absolute Haarlem event highlight!
Haarlem Events – Children's month
October
Every October it's children's month in Haarlem. Pretty much every venue has something special on for the kids, ranging from special exhibitions and activities in the museums to theatre performances to a junior disco.
Sinterklaas
November / December
On the second Sunday of November, Sinterklaas arrives in Haarlem by boat from Spain. This Dutch tradition is loved by children and adults and from mid-November until 05 December ("Pakjesavond"), the whole country is in thrall to the good holy man and his knaves, all called Piet. Don't miss the parade when he arrives in Haarlem – and don't forget to put your shoe out.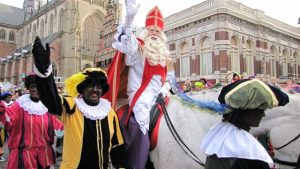 Haarlem Christmas Market
Mid December
The city of Haarlem sparkles with good cheer during the Haarlem Kertmarkt (Christmas Market), which is held from 9:30 to 18:00 in Grote Markt square, Botermarkt square, Koningstraat, Gierstraat, Raaks shopping area and Kleine Houtstraat. and shopping streets. Christmas choirs, decorations and the chance to meet Santa Claus add to the ambience!