Think of the Netherlands and several iconic images immediately spring to mind – windmills, clogs and tulips. Haarlem is the flower capital of the Netherlands, and the gateway to the bollenstreek (bulb growers region). Colourful fields provide a visual feast as you travel between the villages of this region! So where can you best go to see – and smell – the blooms?
The floral industry is a blooming important sector in the region surrounding Haarlem. The flower-filled fields are best viewed in March, April and May, when first the narcissus, then the hyacinths and tulips raise their heads. But apart from the fields, there are several other super floral attractions near by. Here are our top tips of where to experience Dutch flowers on your visit to Haarlem.
Bloemencorso Flower Parade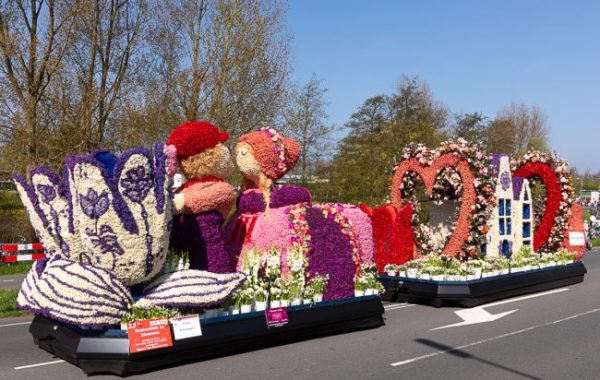 The arrival of the Bloemencorso flower parade floats in the centre of Haarlem is certainly a highlight of the year! The annual Bloemencorso is one of the largest flower parades in the world, with over 50 beautifully-decorated vehicles travelling nearly 40 kilometres from Noordwijk to Haarlem. The exact route and timings of the parade can be seen here. The floats generally come into Haarlem at around 21h15 on Saturday evening and are then on display in the Grote Markt throughout the night and following Sunday.
Keukenhof
The world-famous Keukenhof is the place to be when spring has sprung in Haarlem! This historic park in Lisse is brimming with tulips, hyacinths, daffodils and other spring bulbs. With over 7 million flowers along the 15 kilometres of footpaths you'll be hard-pressed to find a more beautiful floral setting – and it's no wonder this has been one of the most popular attractions in the Netherlands for years. The Keukenhof is only open for about 59 days in the spring, so our tip is to buy your tickets in advance to skip the line and make sure you don't miss this spectacular!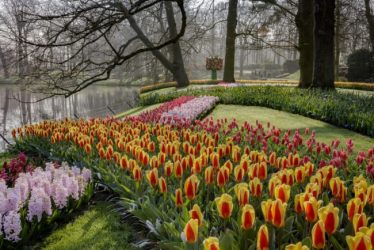 Flower Auction – Aalsmeer
Early birds should make a special trip to the world's largest flower auction held at Royal FloraHolland in Aalsmeer. The dimensions are staggering and every day, over 19 million flowers and two million plants are sold in a matter of hours, before jetting off around the world. The blooms are sold in a "Dutch auction" – as a clock ticks down the time, the price of the flowers gets lower! The auction is close to Haarlem and open to the public from Monday to Friday between 7 and 11 am. The earlier you arrive the more fun you'll have watching the hustle and bustle as flowers from all over the world are haggled over – and then dispatched all over the globe within hours of being sold.