Haarlem is Connected to the World
Whether you come by plane, train, boat or car, Haarlem is easy to travel to from anywhere in the world! And once you've arrived, the compact city centre makes it easy to get around Haarlem too.
Haarlem is ideally situated, being only 20 minutes from Amsterdam Centraal train station, where hi-speed trains whizz in from cities all over Europe. It's also only 15 minutes from IJmuiden harbour where the DFDS Seaways Newcastle to Amsterdam ferry docks. And as the city is only 20 minutes from Amsterdam's Schiphol airport – it's easy to get to Haarlem from anywhere on earth!
Read our top tips on travelling by train to the Netherlands from Paris , Brussels or Antwerp.
Also, with an excellent and extensive public transport network, it's simple and convenient to get to Haarlem from anywhere in the Netherlands.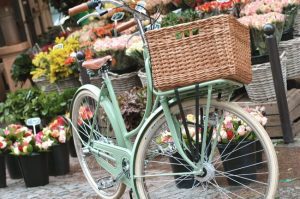 Travelling To and From Haarlem is Easy
Reaching Haarlem from Amsterdam
Frequent trains run directly between Amsterdam and Haarlem's Centraal Station. The trains usually leave Amsterdam Centraal Station from Platform 1 or 2 every 15 minutes. Haarlem has two stations – Haarlem Spaarnwoude and Haarlem Centraal – and it is Haarlem Centraal you need to disembark at to visit the city centre. An art nouveau gem dating back to 1908, Haarlem's Central station is worth a visit even if you don't arrive by train! For the latest train timetables and fares, check out www.ns.nl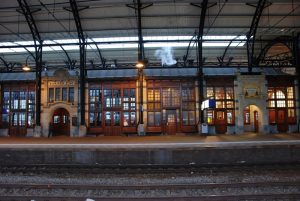 Reaching Haarlem from Schiphol
If you are travelling to Haarlem from Amsterdam's Schiphol airport, then you need to change trains at Amsterdam Sloterdijk station. Or for a more direct route (cheaper and more convenient although it takes about 10 minutes longer), take Bus 300 called the Zuidtangent which runs every 10-15 minutes between Schiphol airport and Haarlem Central Station. The trip takes about 30-40 minutes. Buses are signposted when you exit Schiphol airport, and the Zuidtangent is a big red bus with white writing on a grey background – look out for the number 300 on the front.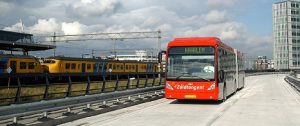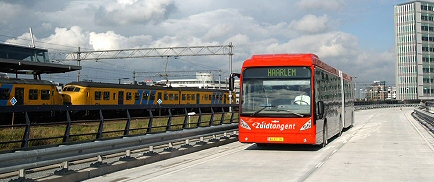 Reaching Haarlem by Ship

If you are travelling to the Netherlands from Newcastle (England) by DFDS Seaways ferry then take Connexxion Bus 75 directly from IJmuiden harbour to Haarlem Station from the harbour.
Haarlem by Car
Of course you could travel to Haarlem by car, but be aware that most parking needs to be paid for and is horribly expensive (around EUR 3,90 per hour during the day, and about EUR 2,70 per hour after 18h00). There are some streets around the centre where you don't need to park but check carefully that you don't need a permit (parkeervergunning) to park there or you'll receive a steep fine. Here is a handy guide to where you can park in Haarlem and what it costs.
The main parking garages in Haarlem are these:
Stationsplein– Lange Herenstraat 11 – 2011 LK Haarlem – at the station and about a 5 minute walk to the centre
Houtplein– Wagenmakerslaan 1 – 2012 DJ Haarlem
De Appelaar – Damstraat 12 – 2011 HA Haarlem – the handiest of them all for the city centre
De Kamp– De Witstraat – 1, 2011 DV Haarlem
Raaks – Zijlvest 45 – 2011 VB Haarlem – about 5 minutes walk to De Grote Markt, but very convenient.
A good alternative if you don't need your car while in the city centre, is to leave your car at the free Park&Ride lot at Harlem Spaarnwoude train station (next to IKEA). Trains travel to Haarlem Central Station every 15 minutes from here and it's only one stop away. We do advise you not to leave any valuables in plain sight in your car here though.
Haarlem Car Rental
Numerous car hire companies have offices in Harlem, which is great for exploring the surrounding areas, including Amsterdam and Leiden.
Avis Haarlem
Leidsevaart 344
Europcar Haarlem
Beynesweg 7
Europcar staff in Haarlem are really friendly and the cars are new and clean. To reach Europcar Haarlem, it's easiest to take a train to Haarlem Spaarnwoude station, cross the IKEA parking lot and walk 5 minutes to the Europcar depot, which is in Haarlem's Waardepolder industrial park.
Multirent Haarlem
Nijverheidsweg 7
Haarlem By Bike
You can be very Dutch and cycle to Haarlem by bike. Or bring your bike in the train, and wheel around the city at your leisure. Find out more about travelling to Haarlem by bike here.
Getting Around Haarlem is Simple
Once you've arrived in Haarlem, navigating around is simple. As Haarlem has a very compact centre, you can easily walk from one place to the next. Then of course, there is the favoured Dutch transport means – the bicycle. Bikes can be rented from several locations in Haarlem. Rent a Bike Haarlem has an English language website.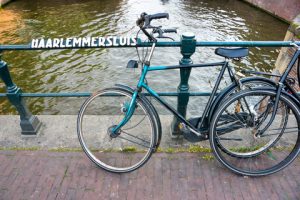 For those feeling less energetic, frequent buses run around the city – and if you're really in a hurry there are always taxis. The main taxi stand is outside of Haarlem's Centraal station.