With a mild(ish) maritime climate, Haarlem makes for a year-round destination for young and old. No matter whether you visit Haarlem in the spring (March-May), summer (June-August), autumn (September – November) or winter (December – February), the Dutch city of Haarlem offers tourists and visitors a great deal to see and do. View our guide to each of the month's of the year here and discover just why Haarlem is a year-round destination.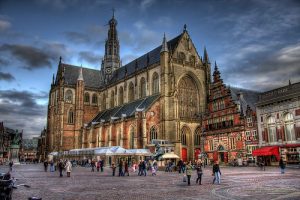 January in Haarlem
Start off the new year with a bang! Haarlem, like every Dutch city, goes firework mad on New Year's Eve, but come January, the city settles back into its natural calm. The brave go for a swim (Nieuwjaarsduik) in the North Sea, for a refreshing start to the year. If you're not that keen on plunging into the icy sea, then why not go ice-skating? For instance at the Haarlem Ice Rink where you can also rent ice-skates.
February in Haarlem
In the midst of winter. a visit to Haarlem in February is best spent sampling the beer and enjoying the superb art galleries.
March in Haarlem
Come March in Haarlem, and the flowers start to bloom once again. The world-famous Keukenhof gardens open up in the third week of March. Book your tickets for Keukenhof here.
April in Haarlem
Haarlem is the flower capital of the Netherlands, so what better place to be in April to see the famous Dutch tulips? With the annual flower parade, and King's Day celebrations, April is a great month to visit. Read more.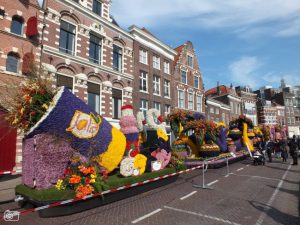 May in Haarlem
Music lovers will be in heaven in Haarlem in May. With two free music concerts in the Haarlemmerhout park, and the opening of the spectacular Caprera open air venue, there is so much to enjoy. Read more.
June in Haarlem
Haarlem has been awarded the best Dutch shopping city for several years in a row. And so, it goes without saying that the annual Shopping Night held in Haarlem in June is an event for any shopaholic. But if you're not that keen on parting with your cash, then the free Houtfestival (which features world music and dance) may be more up your alley. Read more.



July in Haarlem
The mind and body are the focus of activities in Haarlem in July. Ranging from the city swim against cancer to the yoga festival to the international Baseball week (Honkball week), a visit to the city in July will leave you feeling good.
August in Haarlem
People who enjoy the good-life are certainly well-catered for in Haarlem in August, with several spectacular festivals drawing the crowds. Foodies will delight both in the Haarlem Culinair weekend, a gastronomic food fest and ProefPark, whereas music-lovers are treated to spectacular acts with Haarlem Jazz & more.
September in Haarlem
The opening of the cultural season takes place in Haarlem in September – and with awesome theatrical venues – visitors are in for a treat!
October in Haarlem
October in Haarlem is dedicated to children with numerous activities, concerts and festivals dedicated to the younger family members throughout the month.
November in Haarlem
Even though it is a bit dreary in terms of weather, the Dutch Sinterklaas tradition tends to bring much merriment and cheer to Haarlem in November. Put your shoe out before going to bed and see if anything happens.
December in Haarlem
Haarlem's Christmas market is a not to be missed event! Crafts, original gifts, gluhwein and hot chocolate are all on offer on the city's main square (the Grotemarkt) and surrounding streets. Public carol singing adds to the feel-good factor!