Haarlem Tourism Information
Visit Haarlem provides tourist information and booking opportunities for visitors to the city of Haarlem, North Holland and the surrounding areas. Haarlem is located a mere 20 minutes from the Dutch capital, Amsterdam and from Schipol International airport. This website is owned and operated by www.wordaffairs.com
Contact address
For all your queries about Haarlem, please contact the official Haarlem Tourism Board, known as VVV Haarlem.
Their offices are located in the Grote Markt 2, 2011 RD Haarlem
T +31 (0)23-5317325 E info@vvvhaarlem.nl
Visit Leiden
You may also like to Visit Leiden during your stay in Haarlem or the Netherlands.
The lovely city of Leiden is just 20 minutes from Haarlem by train, and would make a great day trip or stopover. Dating back to circa 860 AD, Leiden is steeped in history. In fact, America's pilgrims stayed in Leiden on their long journey to their new motherland. With twelve fabulous museums, a vibrant student life and wonderful waterways, you won't get bored in Leiden no matter which season you visit in.
Visit Utrecht, the heartiest city of Holland
Another wonderful Dutch city for tourists to Haarlem to combine with their visit is Utrecht. Situated in the middle of the Netherlands, historic Utrecht (one of the oldest Dutch cities is truly the heartiest city of Holland. Home to Miffy (known as Nijntje in Dutch), Utrecht is wonderful for a short Dutch city break, with great restaurants, boutiques and cosy bars lining it's cobbled streets and canals.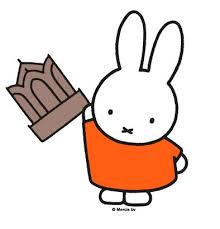 Visit our sister site: Visit Utrecht which provides tourist information and insider tips for visitors to Utrecht – only 20 minutes from the Dutch capital, Amsterdam.